DC AIDS Ride 4: Ride 12: W&OD Trail not quite to Purcellville
| | | |
| --- | --- | --- |
| Ride 12: W&OD Trail not quite to Purcellville | Sunday, May 23 | Distance: 77 miles |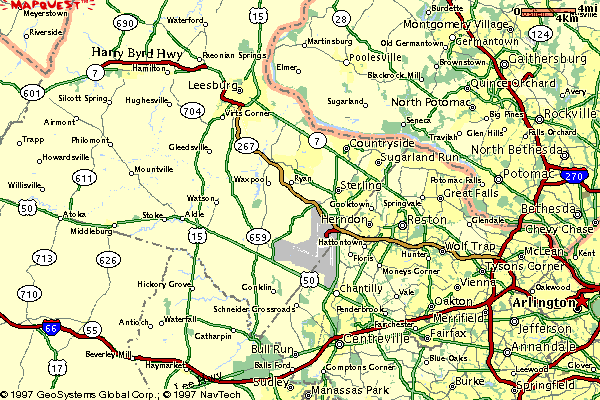 Little by little I approach the 80 mile mark. Little by little, climbing hills seems less difficult. Little by little, I gain more confidence. Little by little, I get more nervous.
Team AGLA has not had an easy time getting out to train as a team. Our rides fall through, or turnout is poor, or something horrible like bad weather happens.
Today, things seemed to fall in place. We met at EFC metro, ready to ride out on the W&OD trail as far as our legs would take us.
Dave, Dennis and I ride at around the same pace, so I think we'll be seeing much of each other during the ride. We pretty much stayed with each other while Chip, Michael and Andy took the lead. Outside of Herndon I got my first flat, and proceeded to show Dennis and Dave how to go about patching up a tube and riding on.
At Smith's switch station in Sterling, Dennis and Dave turned back because they had to be at the dedication of Whitman Walker's memorial garden. I decided to continue although I was not looking forward to the prospect of riding alone for most of the trip.
Outside of Leesburg, VA, Andy decided to turn back, and I kept on chugging. Four miles from the end of the trail, I saw Chip and Michael looping back, and found out I had only been about 1/2 mile behind them. We turned around, stopped at a little gas station, got some sandwiches and ate on the trail.
I lost Chip and Michael soon after. The fact that I stopped and rested for a while at the switching station didn't help me catch up. The two stops I had to make to fix the tire that I had improperly patched up before didn't help either. That bean burrito I ate in Vienna, VA did not help. But, given that I had admitted that I was riding alone, I didn't mind dallying.
Today was hot and muggy and generally icky. But I felt good about the ride, if not about being at the end yet again.