journals
No, this web journal has not been abandoned. But I've been busy decompressing. Last December, I turned in my last course-related paper in the pursuit of my Master's Degree. By that point, I'd had the monkey of an unwritten paper glaring at me over my shoulder pretty much consistently since January of last year. Not much energy to write for fun when there's the pressure of writing for academic pleasure (a rewarding if sometimes dry experience).

I just had a memory from childhood, entered a few words in Google, and found these people. I then went to AltaVista and found some more.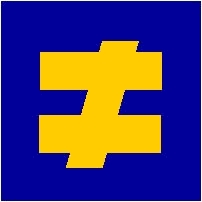 I was stripped of my inequality today.
Or, rather, I was reverse anti-gay bashed.
Call in the hate crime police.

What an all-encompassing, ongoing, lingering sense of apathy and lethargy has taken over. I've been stumbling into the office for the last two weeks and generating a very small amount of stuff of little consequence, with very little desire to do much.

Perhaps I should interpret that as a very real expression of fatigue?

The vacation coming will be very welcome.

Find me someone with a swimming pool.
There are no new rhymes