This year's pumpkin - Nancy Grace
Yes, she's creepy and she's spooky and altogether kooky and indignant about the victims (particularly when the victims aren't indignant)... so Nancy Grace won this year's prize as creepy character of the odd-numbered year, therefore winning her a spot on a Jack O'Lantern.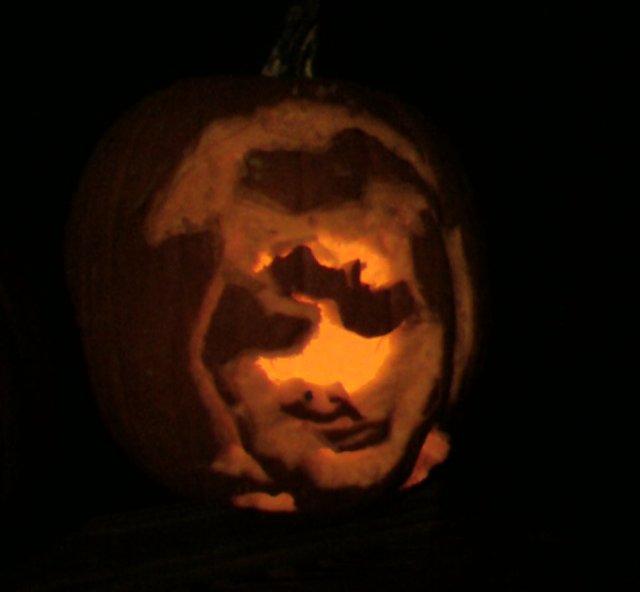 However, I haven't been able to get a really good picture of it pumpkin yet -- I carved it at a friend's house and the lighting wasn't great. Will post as soon as I have it. This is what we have. It wasn't a great carving, in any event.